Welcome to McSherrystown Borough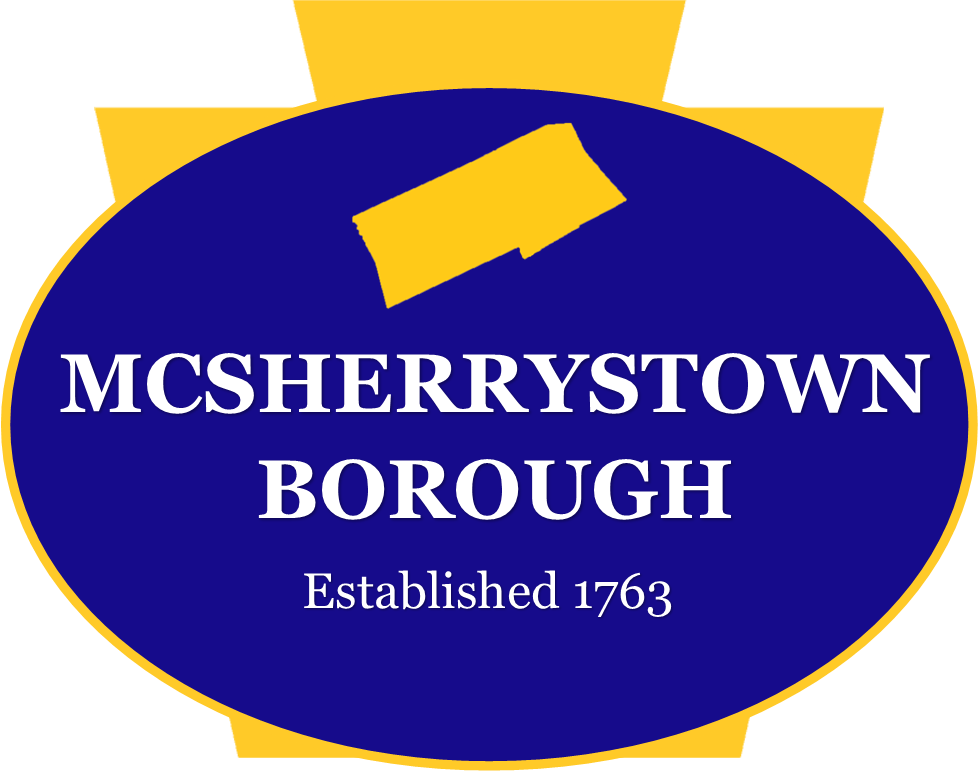 Letters of interest being accepted for:
Resignation of Mayor Kathy Todt
Councilwoman Joy Murren
The above officials have submitted letters of resignation. Letters of interest to be appointed for the remainder of these 2 year terms are being accepted until December 12th at close of business. Whereas council will vote to appoint individuals at the December 13th meeting. Letters should be sealed in an envelope addressed to the COO and be stamped prior to the 13th.
Borough Events
Wednesday, December 13, 2023
Event Time:
6:30 PM - 7:30 PM
Wednesday, December 27, 2023
Event Time:
6:30 PM - 7:30 PM
6:30 PM, 2nd & 4th Wednesdays
Location: McSherrystown Borough Office
338 Main St. McSherrystown, PA 17344
The 2nd meeting of the month (4th Weds) is a
placeholder for council and will occur only as needed.
Planning & Zoning Committee Meetings
None Currently Scheduled
The next council meeting will be held December 13th, 2023 at 6:30pm.
Borough Council Meeting Notice: Regular meeting is Wednesday in the Council Chamber 338 Main St. McSherrystown PA 17344.
Meeting Participation Request: Residents may submit items to be considered by the president of the council to be added to a future agenda by sending the request to the secretary treasurer secretary@mcsherrystownboro.org at least 1 week prior to the scheduled council meeting.
Borough Parks & Recreation